Maiden and bachelor parties have become a mandatory part of the preparation for the wedding. However, we have all seen so many American films in which these parties take place in a specific clichéd way. This makes many brides wonder if they would like a bachelorette party just because it is accepted.
However, the initial association that these parties evoke in our minds can be changed with a little imagination and good organization. More and more future brides (and newlyweds) want to spend their last moments of "freedom", having fun with their closest people, doing something interesting and beloved.
Let's get out of the cliché and look at these 8 ideas for brides who want a different bachelorette party.
1. Dancing, but not in a disco
Go to a lesson or themed party with salsa, swing or even tap. Surprise all the wedding guests by preparing a dance for the bride and bridesmaids. Choose a favourite song, a symbol of your friendship and boldly embark on dancing – guests will be pleasantly surprised, and the euphoria of the dance will make the evening even more fun and memorable.
And for brides who want a real challenge for endurance and grace – jump into the deep with a pole dance lesson.

2. Pamper yourself
Does the maiden need to leave you tired, with pimples on your feet, a hangover and a serious lack of memories?
Of course not! A few hours in the spa area of ​​a nice hotel – whether in the city centre, on the beach or in the quiet forest, will charge you with energy and good mood, so necessary for the upcoming wedding. The bachelorette party is for the bride and her closest girls, and the relaxed atmosphere of the spa is the perfect place for sweet talk and beautiful photos with a mimosa in hand.

3. Look for your muse
Nowadays, there are more and more easily accessible ways to show our artistic side. Painting, sculpture, jewelry making, decoration and even natural cosmetics are just some of the possibilities. The handmade items will remain a fond memory of the experience, and some of the guests may even discover a gift they did not suspect before.
4. Be active
Here we can include everything from a trip to the forest to a busy workout for the most athletic brides. Participation as a team in a competition will bring together all the guests and will certainly be a memorable event. Ideas vary according to the season, the number of participants and their desire to sweat. It is important that everyone is properly dressed and that the bachelorette party is held long enough before the wedding – so that all the bruises and abrasions disappear before the photo shoots.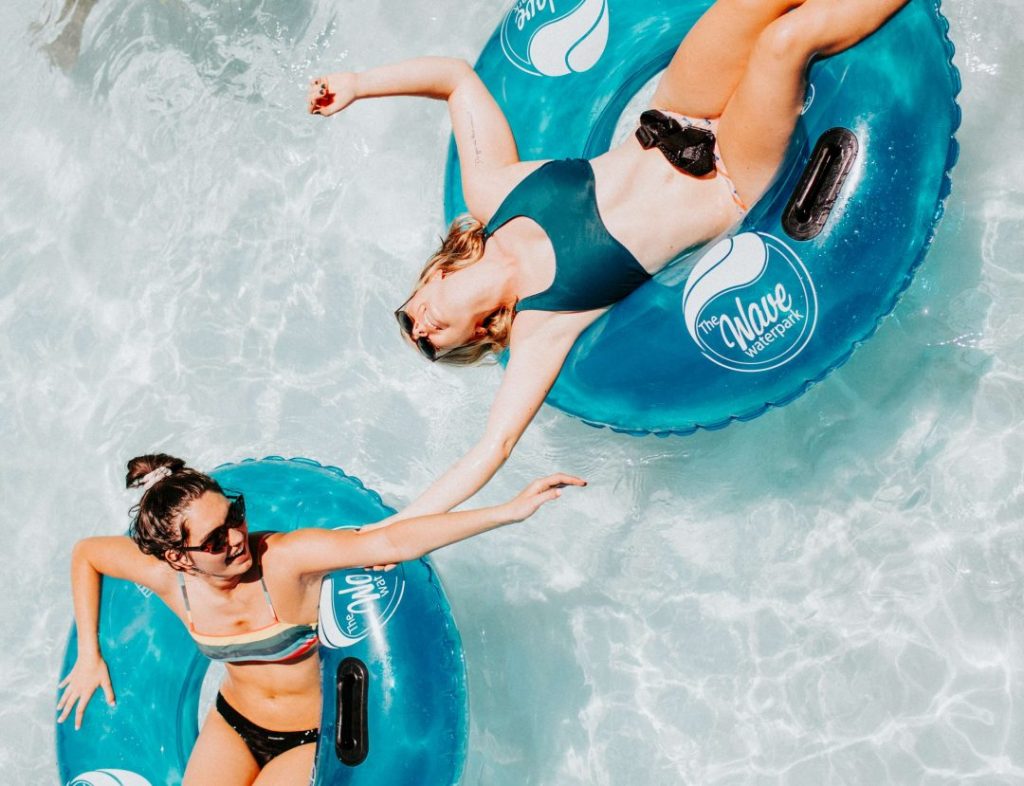 5. Dose of adrenaline
Let's be children again! Let's run on high-speed trains, laugh to tears at colliding carts, and then, with cotton candy in hand, enjoy the view from the Ferris wheel. The Bulgarian Black Sea coast gives us another idea – a maiden in a water park. Put sunscreen and swimsuits in your luggage, spend a day going down the colourful slides, and the next day regain your strength on the beach under an umbrella with a cocktail in hand.

6. Candles, dinner and more
Book a table in the bride's favourite restaurant or gather all the guests for a beautiful dinner in someone's home. You can prepare the food yourself, each of the guests to bring something or invite a professional chef to roam the kitchen and even teach you a cooking trick.
7. Stir in a cocktail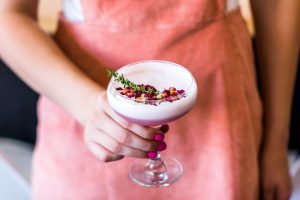 Imagine going to a bar to learn something. Absolutely possible! Bartenders can show you how to prepare your favourite drink, how to combine different alcohols and decorate each glass like a pro. An original idea is to prepare together a special cocktail for the wedding – a combination of favourite drinks of the newlyweds with an original name, inspired by their love story.
8. Laugh
Stand-up and improv theatre clubs are becoming more and more popular, and laughter is, of course, guaranteed. Make a reservation early and don't forget to mention the occasion for the party. Thus, comedians will be able to include the bride in some of their sketches and even invite her to the stage with them.
These were our 8 ideas for a different bachelorette party. Which one will be most suitable for your bride?